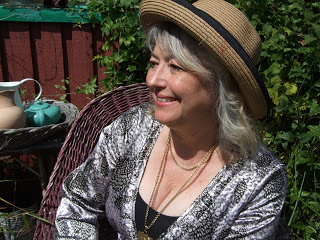 Om at finde ro i et hjem, når man har to sprog og ét ben i to kontinenter. Om at bygge broer mellem mennesker, kunst og kultur. Både som historiefortæller, skuespiller og synstolker. 
Læs mere.
Mød Laura Kamis Wrang på 2. festivaldag i HF Prøvestenen på Amager samt sammen med bassisten Rickard Andersen og skuespilleren Anna Sophie Thalbitzer Lübeck på 3. festivaldag i Global Art Gallery i Vanløse.
Lyt også til de fire præsentationspodcasts
med uddrag fra festivalens 24 festivalpodcasts.
1. del, 2. del, 3. del og 4. del.
Læs mere om festivalen
Foto: Michael Svennevig